Alex Vos Physical Therapy
Due to the corona crisis Alex Vos Physical Therapy will be closed untill the 6th of april 2020. Digital physical therapy IS possible via physitrack, call or mail Alex for more information.
Welcome at the webside of AV Physical Therapy. With AV you are at the right place for all your injuries or chronic complaints. From neck and lowback pain to rehab after surgery, I will be there to give you the healthcare that you deserve.

AV is working with the skateboardphysio network at www.skateboardphysio.com and the daily push. He is also active in the medical team of the NN Rotterdam Marathon.

Scroll down for the contact page.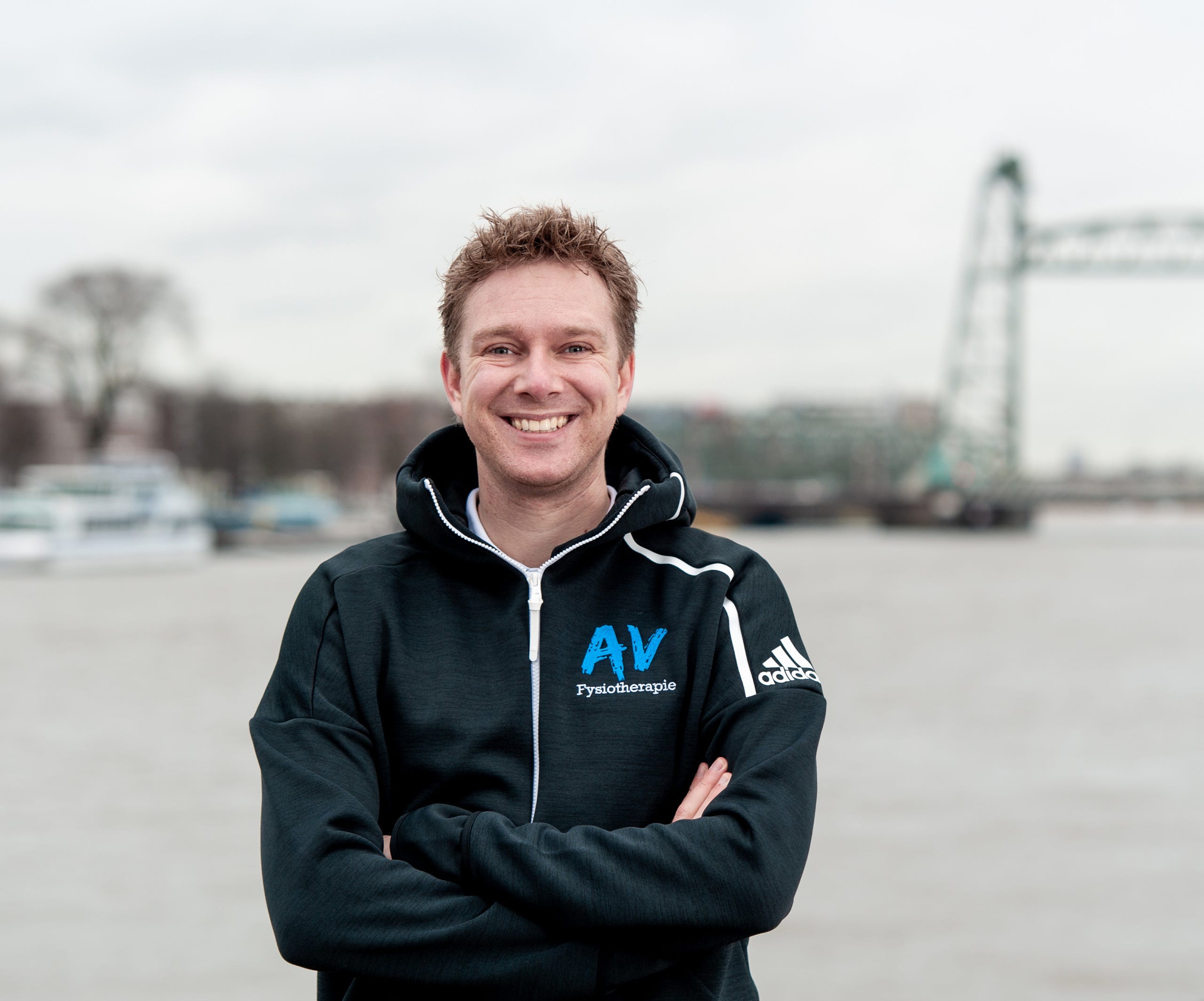 Welcome at Alex Vos Physical Therapy

AV Physical Therapy provides physio health care with a wide range of possibilities. With extensive experience in physiotherapy and sports I can provide you with the healthplan that you need to recover. AV Physical Therapy has contracts with most Dutch health insurance companies.
Dry Needling
Dry Needling is a realtively new way of treating stiff parts of a muscle, called triggerpoints. By applying pressure with an acupuncture like needle, those triggerpoints can be cancelled. This treatment is very effective with tension related pains and sports injuries. AV Physical Therapy is educated by DNS. For more information you can watch www.myopain.nl
Orthopedic Rehab
Had an ACL reconstruction surgery or meniscus surgery? Physical Therapy is an absolute necessety when it comes down to rehab. A rehab program with AV Physical Therapy means getting the maximum result out of your rehab. It consists of a combination of a measured out training scedule and hands on physiotherapy to create the best conditions for recovery.
Boardsports
As a skate- and snowboarder himself for more than 20 years, Alex has a lot of experience with dealing with skate- and snowboard injuries. He knows what it is like to not be able to skate due to an injury and will do anything to get you back on board a.s.a.p!

Alex works with the skateboardphysio network: www.skateboardphysio.com
Intake and physical examination after physician refference:
€43,00
Screening, intake and physical examination:
€43,00
Regular physiotherapy session:
€33,00
Reporting to third parties (only with written permission of client):
€45,00
The price above are for the most common services. If you would like to know more you can contact me.
AV Physical Therapy has contracts with most Dutch health insurance companies. When you are in doubt if physical therapy is covered, i recommend you to contact your insurance company.
I will be happy to recieve you at the following location: Dorpslaan 428, Rotterdam. Call today for an appointment.

Opening hours:

Dorpslaan:
Monday: 13:00-20:00
Tuesday: 8:00-15:00
Wednesday: 8:00-15:00
Thursday: 13:00-20:00
Friday: 8:00-12:00